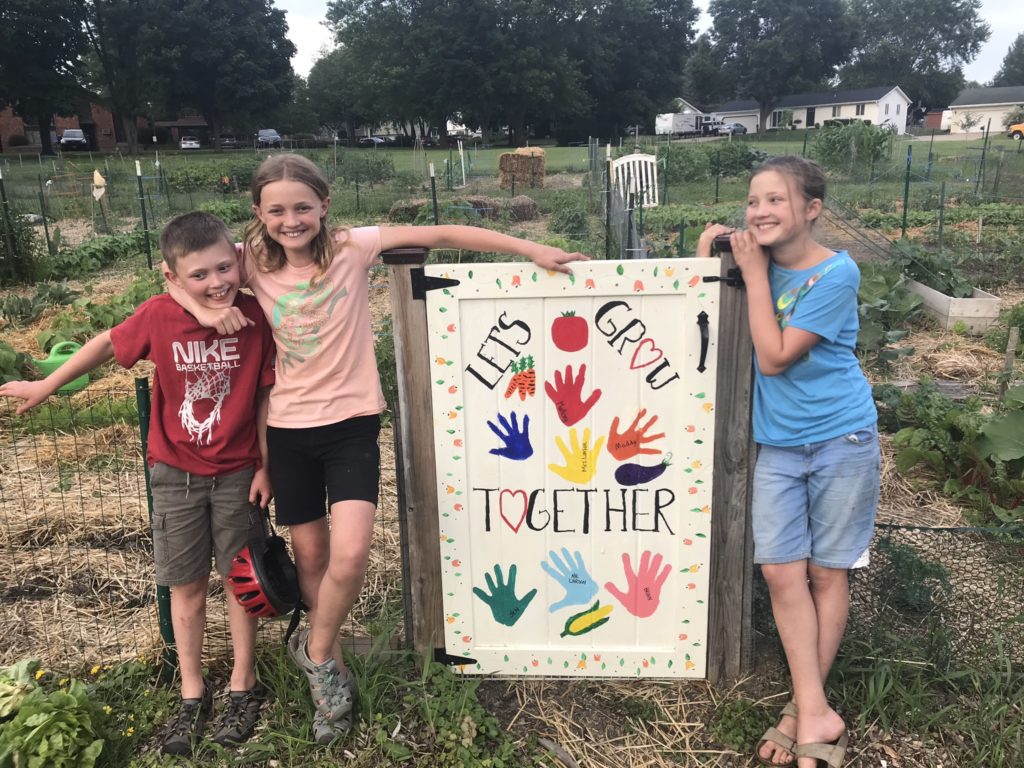 Interested in Gardening at the McFarland Community Garden for the 2019 Growing Season?  Registration for NEW gardeners is now open, and available plots will fill on a first come, first served basis.  Full (20'x20′), Half (10'x20′) and Raised Bed (4'x8′) Plots are all available for rent.
Rent includes water, compost, and access to tools and tillers for the season. Community Gardeners will also have exclusive access to any free or discounted garden products that we can obtain.
To Register:
Click on the blue circular icon with the image of two people on the lower right hand part of your screen. Create your login and password for the site. EACH gardener for every plot should follow these steps in order to gain access to information on this site.
Once you have completed the site registration, a menu item will appear at the top of the screen titled, "Purchase/Renew a Garden Plot." Only ONE person from each garden plot needs to complete this step. You will be asked to fill in your information, identify the appropriate fee for your rental (plot rental is assessed on a sliding fee scale, based on plot size, family size, and income), and read and agree to the statements regarding our guidelines at the garden.
The site will automatically forward you to a secure PayPal checkout to then pay your plot rental with your credit card or e-check. You will receive an email for the receipt for your transaction.
Within a couple of days you will receive a welcome email from our Garden Coordinator, with information about our Potluck, Opening Day, plot placement, and supply orders.